Our Mission
Good+Foundation is a leading national nonprofit that works to dismantle multi-generational poverty by pairing tangible goods with innovative services for low-income fathers, mothers and caregivers, creating an upward trajectory for the whole family.
The Good+Family
Board of Directors

Founder & Chair of the Board
Jessica Seinfeld
New York Times best-selling author

Treasurer
Emmanuel Aidoo
Executive Director, Global Head of Digital Asset Investment Banking, Perella Weinberg Partners

Secretary
Jennifer L. Franklin
Counsel, Simpson Thacher & Bartlett LLP

Board Members

Jen Garcia Allen
Co-President, Shareability

Veronica Swanson Beard
Co-Founder, Veronica Beard

Danielle Devine
Vice President, Enterprise Strategy & Communication, Johnson & Johnson

Stacey Bendet Eisner
Founder & CEO, Alice + Olivia

Sarah Michelle Gellar
Actress
Partner, Foodstirs

Mary Kitchen
TV Reporter

Jennifer Koen
Head of Strategic Brand Partnerships, Pinterest

Beverly Mills
VP DMM Kids Apparel, Gear, Toys, & Maternity, Nordstrom

Kara Moore
Senior Advisor, Bloomberg Philanthropies

Michael Nissan
Partner, Weil, Gotshal & Manges LLP

Bara Tisch


Connie Verducci
SVP, Bank of America

Ali Wentworth
Actress & Author

Jason Williams
Senior Vice President of Global Inclusion Strategy, ViacomCBS

Honorary Board Member

Leslie Simmons Brille
COO/CFO, Lyfebulb

Michael Tiedemann
CEO, AlTi Tiedemann Global

Non-Voting Board Member

Katherine Snider
Chief Executive Officer, Good+Foundation

Pro Bono Counsel

Amanda Rotkel
Partner, Weil, Gotshal & Manges LLP

Staff
Good+Friends & Volunteers

The New York City Friends group and the Los Angeles Volunteer Corps act as ambassadors and supporters of Good+Foundation's mission.

New York City Friends

Robin Allstadt

Lily Band

Grace Bastidas

Veronica Miele Beard

Erin Berger

Jordana Blitz

Georgina Bloomberg

Rachel Blumenthal

Beth Buccini

Wendy Cherwin

Samantha Cohen

Courtney Corleto

Kate Davis

Sylvana Durrett

Kim Goodwin

Charlotte Groeneveld*

Marjorie Gubelmann

Gillian Hearst*

Jenny Sharfstein Kane*

Jessica Karp

Rebekah McCabe

Alexi Ashe Meyers

Kara Moore

Claire Paull

Florinka Pesenti

Emma Portnoy

Alvaro Derrough-Salas*

Rebecca Shalam

Jennifer Shoop

Kelly Behun Sugarman

Mona Swanson

Audrey Symes

Lacey Tisch

Nancy Walker

*Co-Chairs

Los Angeles Volunteer Corps

Thea Andrews

Wes Bender

Amy Chidiac

Jaime Geffen

Melissa Magsaysay

Lana Maniscalco

Sarah Jane Morris

Rachel Shapiro

Aonika Laurent Thomas

Maggie Toner

Susan Unger

Zoe Winkler Reinis

Haeran Zedeck

Good+Fatherhood Leadership Council

The Fatherhood Leadership Council supports Good+Foundation's Fatherhood Initiative to help bring attention and support to struggling fathers.

Chair: Jerry Seinfeld

Jason Alexander

Jeff Allen

Anthony Anderson

Judd Apatow

Jason Bateman

Brian Berger

Tony Biancosino

Neil Blumenthal

Bruce Bozzi

Dan Bucantinsky

Rob Buccini

Ty Burrell

David Burtka

Matt Cherwin

Common

Shawn "Pecas" Costner

Victor Cruz

Eric Ray Davidson

Baron Davis

Robert Downey, Jr.

Eric Eisner

Spike Feresten

Nacho Figueras

David Fredston

Jeff Gordon

Alex Gorsky

Neil Patrick Harris

Kevin Hart

Alan F. Horn

Hugh Jackman

Woody Johnson

Derrick "D-Nice" Jones

Harry Kargman

Pierre Kim

John B. King, Jr.

Will Kopelman

Jay Leno

Blaine Lourd

Bryan Lourd

Bill Maher

Colin McCabe

Francois Mobasser

Steve Mosko

Nas

David Neville

Jon Orszag

Rob Prinz

Michael Richards

Narciso Rodriguez

Don Roos

Nate Ruess

Matt Schneider

George Shapiro

Dax Shepard

Lance Somerfeld

George Stephanopoulos

Steve Stoute

Michael Strahan

Sean Patrick Thomas

Michael Tiedemann

Thomas Tolan

James Van Der Beek

Dwyane Wade

Marcus Wainwright

George Wallace

Jason Weinberg

Mel Woods

Jeffrey Wright
History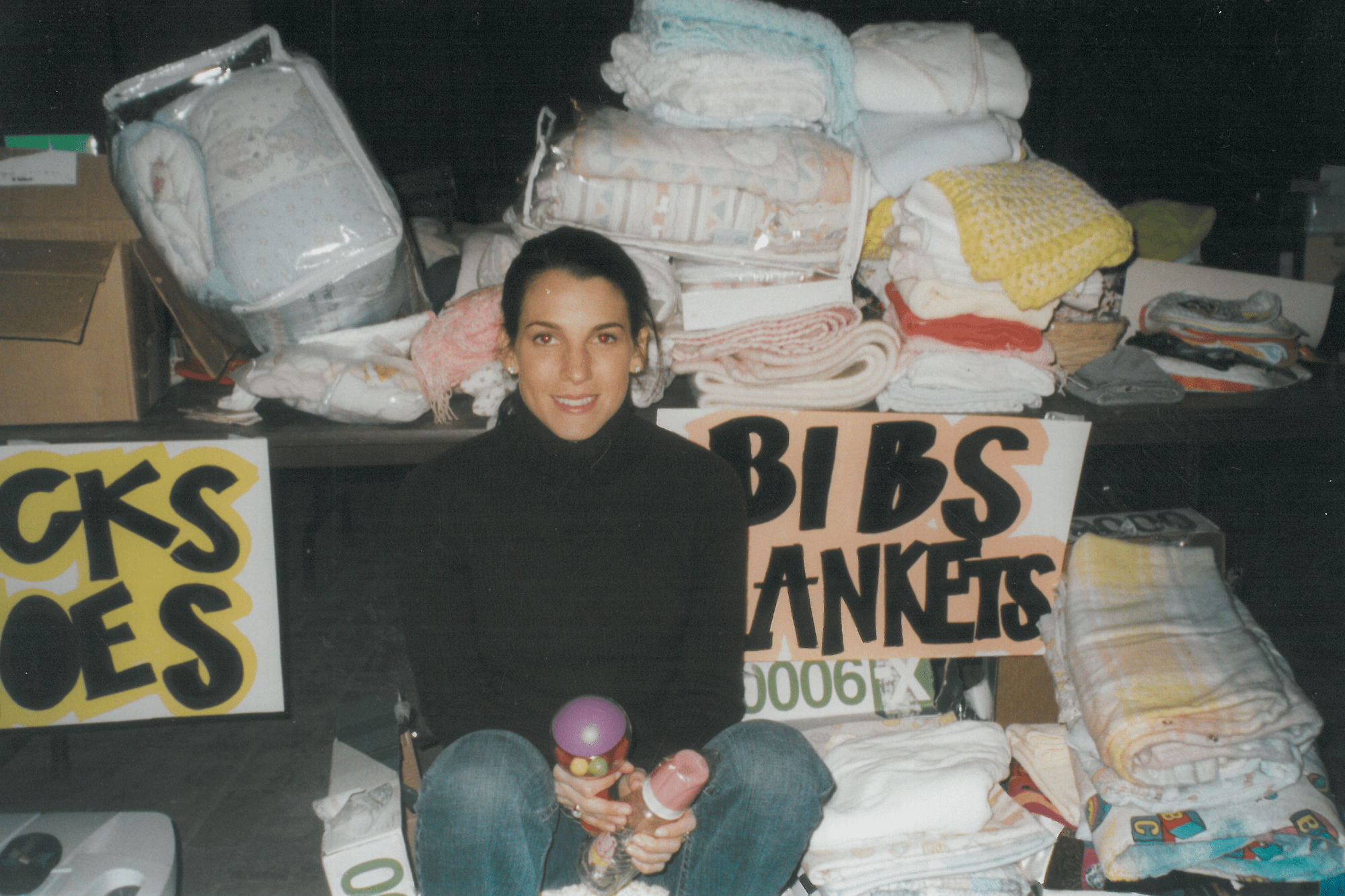 Good+Foundation (formerly Baby Buggy) was founded in 2001 by Jessica Seinfeld shortly after the birth of her first child. Since then, we have donated over $95 million in essential goods to a national network of anti-poverty programs. Together with our partners, we have helped improve outcomes for families.
If you have questions about our work, please visit our contact page.