DONATE NOW
DONATE VIA DAF
DONATE CRYPTO



We are Good+Foundation. Our unique model of pairing essential goods with innovative services creates an upward trajectory for under-resourced families.



Our Work
Founded in 2001, Good+Foundation is a leading national nonprofit that works to dismantle multi-generational poverty by pairing tangible goods with innovative services for low-income fathers, mothers and caregivers, creating an upward trajectory for the whole family.
With warehouses in New York City and Los Angeles, Good+Foundation partners with approximately 112 innovative anti-poverty programs across the country. Our goal is to incentivize parental enrollment and participation in programs like counseling, health services, employment assistance, financial literacy, co-parenting classes and more.
It took most of our first decade to fully appreciate that our culture, policy and social service providers were treating fathers as secondary, nonessential actors in children's well-being. We found that there were very few programs supporting dads, despite the fact that children in father-absent homes are four times more likely to be poor than children in two-parent homes.
In 2010, Good+Foundation expanded programming to intentionally include fathers. Stronger fathers build stronger, more resilient families, which are the backbone of thriving communities. The more we invest in fathers in their capacity to be engaged co-parents, the greater impact we see on children and families as a whole.
An external evaluation of Good+Foundation's work found that 93 percent of fathers receiving donations found that their relationship with their children improved, while 82 percent of fathers reported improved relationships with their children's mother and/or other relatives. Additionally, 97 percent of fathers said that donations made them want to continue the life-changing programs provided by Good+ partners.
"Week after week, I showed up for parenting and financial literacy classes. In exchange for hitting milestones, I earned diapers, toys and books from Good+. These tools gave me self-esteem to feel like a capable dad."
– A father enrolled in a Good+ partner program
Good+Foundation is partnering with Ascend at the Aspen Institute to address outdated child support laws through state-level reform by advocating for right-sized payments, co-parenting support and services and alternatives to punishments for non-compliance. Read more about the evidence-based approach to child support.
The organization has, for the tenth consecutive year, earned a 4-star rating on Charity Navigator – the highest rating possible – as well as a GuideStar Platinum Seal of Transparency and accreditation by the Better Business Bureau's Wise Giving Alliance for transparency, efficiency, and operations.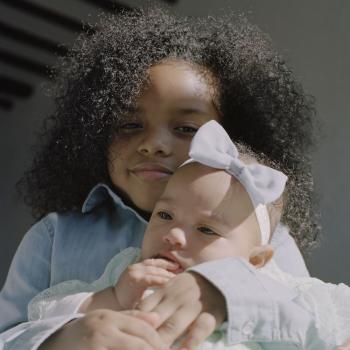 Our COVID-19 Response
Good+Foundation and our partners work with families in NYC and LA that disproportionately face unemployment, unstable housing, food insecurity, and poverty at higher rates than ever before due to COVID-19. Through partnerships with front-line workers across the country, we distributed more than $11 million in goods such as baby food, strollers, cribs and diapers in 2020.
Good+ also established an emergency cash grant program, disbursing $858,300 to address immediate needs for more than 6,400 families on both coasts. Said one father, "I lost my job as a food prep worker for the airlines. My girlfriend and I have five kids in our blended family. I received a grocery store gift card from Good+, and I let the kids make a grocery list of their favorite items: hamburger, Oreos, chocolate milk and baking supplies. For the first time since I was laid off, I was able to give my family a moment of comfort and normalcy."
Good+ continues to provide partners with virtual workshops aimed at building capacity in areas such as father engagement and trauma-informed care. We have now provided more than 4,783,784 hours of training to nearly 18,841 social workers and other client service professionals. These sessions have also provided insights on working with diverse populations in times of crisis.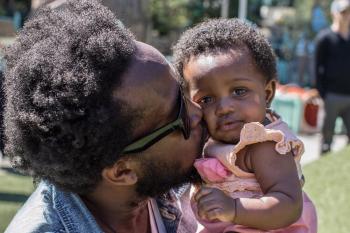 "Our failure to help men become strong fathers today sets in motion a series of negative outcomes that will likely last decades. By better engaging fathers, we are giving moms – whose responsibilities and stress are endless – a co-parent. Investing in dads and giving them the opportunity to become part of the family helps children and builds stronger communities."
– Good+Foundation Founder and Board Chair Jessica Seinfeld
What Families Get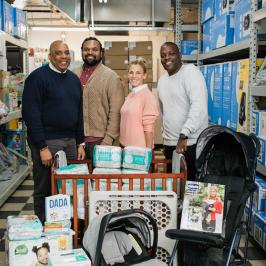 Essential items like cribs, diapers and strollers to contribute to a healthier, safer environment for parents and children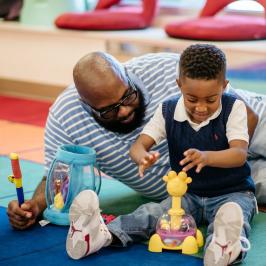 Access to innovative family services like job training, couples counseling, parenting classes, GED preparation and more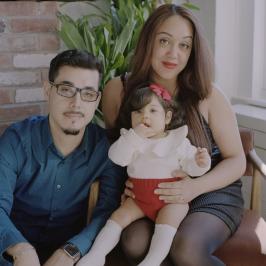 Life-changing support to engage fathers, support mothers and improve outcomes for children across generations..